Community School for the Arts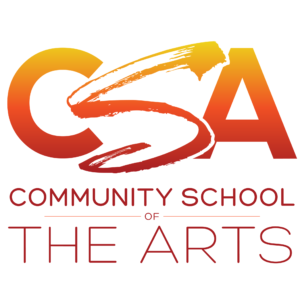 CSA holds to a philosophy of artistic excellence in everything we do. We offer programs and activities that meet the needs and interests of all students. Our programming is provided by top artists and professionals who love to work with young people as we seek to make a difference in the lives of the next generation.
In addition to classes and lessons, performances, productions, and exhibits are of top priority at CSA. We want all students to experience the thrill of presenting their craft to others. Family friendly and family focused entertainment is central to all that we do at CSA. Get ready for a great line-up of shows. CSA is your arts connection!