Community School for the Arts
CSA holds to a philosophy of artistic excellence in everything we do. We offer programs and activities that meet the needs and interests of all students. Our programming is provided by top artists and professionals who love to work with young people as we seek to make a difference in the lives of the next generation.
In addition to classes and lessons, performances, productions, and exhibits are of top priority at CSA. We want all students to experience the thrill of presenting their craft to others. Family friendly and family focused entertainment is central to all that we do at CSA. Get ready for a great line-up of shows. CSA is your arts connection!
ANNOUNCING FIDDLE FOLK SOCIETY! CLICK HERE FOR MORE INFO!
---
PRIVATE LESSONS
Ages 3 – Adult
5 -week Sessions Still Available
August 26, 2019 – December 14, 2019
PRESCHOOL PROGRAM
Ages 3 – 5 years
(must be 3 by September 9th)
 Theatre, Visual Arts, Music & Dance!
Instructors: Shannon Stoddard, Sherry Jones. Dr. Kathleen Lavengood, Hachya Franklin, Jennifer Woodside Anderson & Sheila Mann
September 9, 2019 – December 4, 2019
12 Weeks, 9am – Noon
Mondays & Wednesdays
(Can choose both days or just once a week!)
SUZUKI STRING PROGRAM
Violin or Viola for Ages 4 & up
Led by Violinist and Certified Suzuki Instructor Dr. Kathleen Lavengood
August 12, 2019 – December 21, 2019
Choose between 30, 45 or 60 minute lessons
Please note that the Suzuki program follows an 18-week semester. Students may register anytime during the semester and lessons will be provided. FREE group classes are part of the program!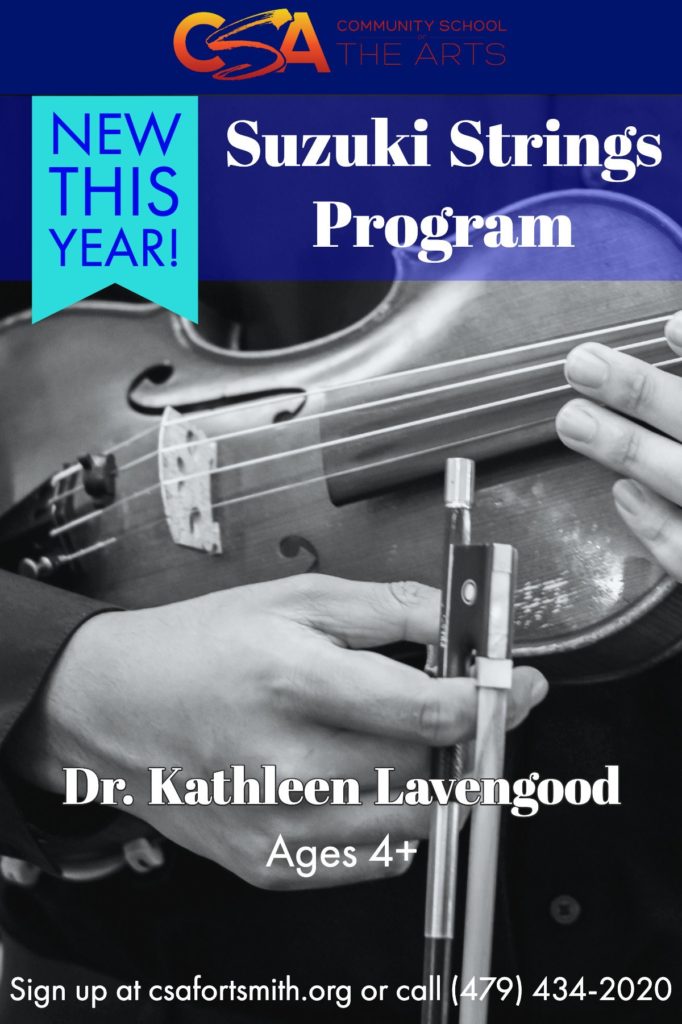 YOUTH THEATRE COMPANY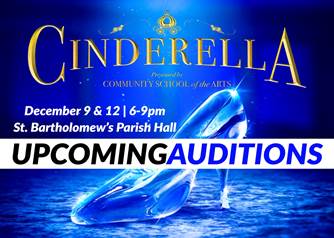 Grades 7 – 12
December 9, 2019 – March 14, 2020
Mondays/Thursday 6pm-9pm;
Saturdays 10am-1pm
Show Dates: March 13th & 14th (ArcBest PAC)
Director: Shannon Stoddard
Musical Directors: George & Sheila Mann
Choreographer: Jennifer Woodside Anderson
To register or for more information, email info@csafortsmith.org or call 479-434-2020
or visit us online at www.csafortsmith.org