Fort Smith Museum of History

Located at 320 Rogers Avenue in Downtown Fort Smith, Arkansas, the Fort Smith Museum of History is a MUST-SEE in Fort Smith! A favorite spot for "Things to do in Fort Smith" this museum highlights the heritage and history of our area, and it where the past meets the future. Planning a trip to Fort Smith? Don't leave without stopping by. Have you lived in Fort Smith your entire life and NEVER been? Don't wait. Go today!
Upcoming Events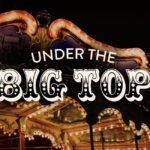 Mar 14 @ 6:30pm
Plan to attend RAM's Annual Gala! Experience the whimsical and odd curiosities of a vintage circus.
More…