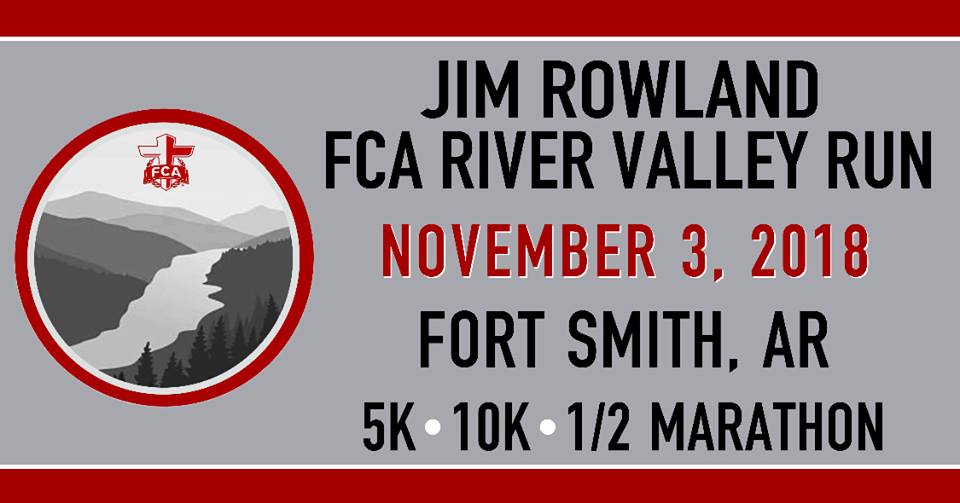 Sign up now! The 11th Annual Jim Rowland Fellowship Christian Athletes (FCA) River Valley Run … 5k, 10k, half marathon & virtual half marathon as well.
Still not too late for sign ups :
– SPONSORS: Community to Presenting Sponsorship levels.
– 14 mile marker $100 sponsor opportunities – open to all local businesses or individuals let them see you and know you!
– Back by popular Demand: FCA training camp sessions are going on right now … come join the team runs … schedule to be posted soon.
New! All 8am start time. Yes, let the world know if you beat your best time (in any category) by the #PRBABY Gong!!! Volunteers are always appreciated and needed ….
Join in, Share, Invite, spread the word…. #FCARVR see you then! Go for the #PRBABY GONG.