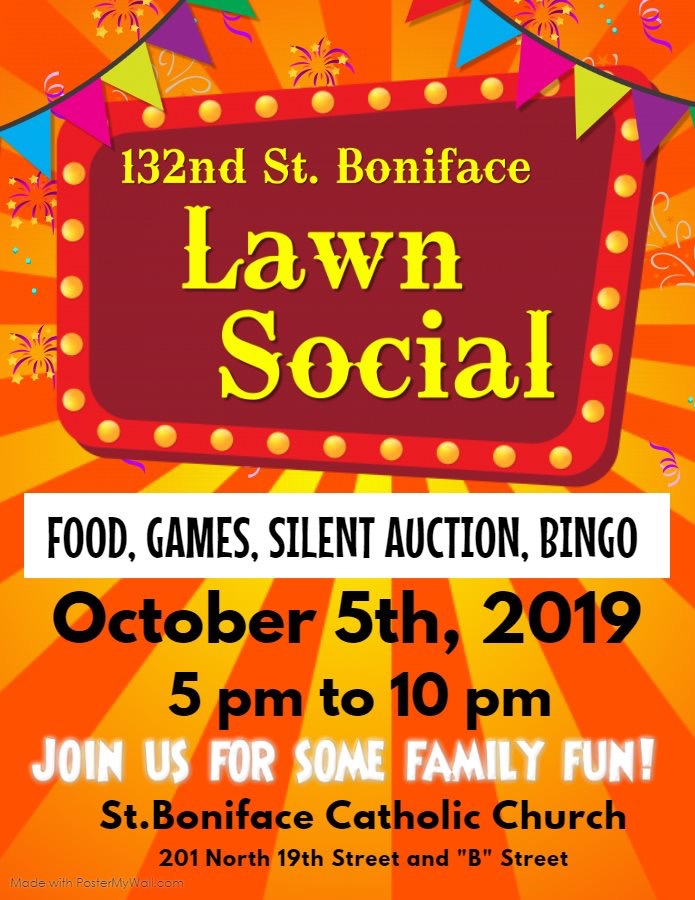 St. Boniface Lawn Social Turns 132!
A Fort Smith tradition is back for its 132nd year! The St. Boniface Lawn Social will be from 5 – 10 p.m. on Saturday, October 5, with great food, games, and entertainment.
What began as a small church picnic in the late 1800's, now draws thousands of local residents to St. Boniface Catholic Church each year. The evening features games for all ages on Hilary Field, in addition to a great variety of food and local performers.
"It really is a tradition for the entire community, " said Event Chair Jennifer Didion. "The Lawn Social is like a homecoming in many ways and you never know who you will run into. But I love that it's not just people who attended the school, or are parishioners at the church, but also generations of local residents who come to enjoy the Lawn Social every year."
This family friendly event kicks-off at 5 p.m. and includes a special area with activities for young children and traditional events such as Bingo and the cake booth. Older kids will find plenty of games and activities including an inflatable obstacle course and jousting. There will also be a silent auction in the Parish Hall throughout the evening.
St. Boniface Church is located at 1820 North B Street in Fort Smith, Arkansas.