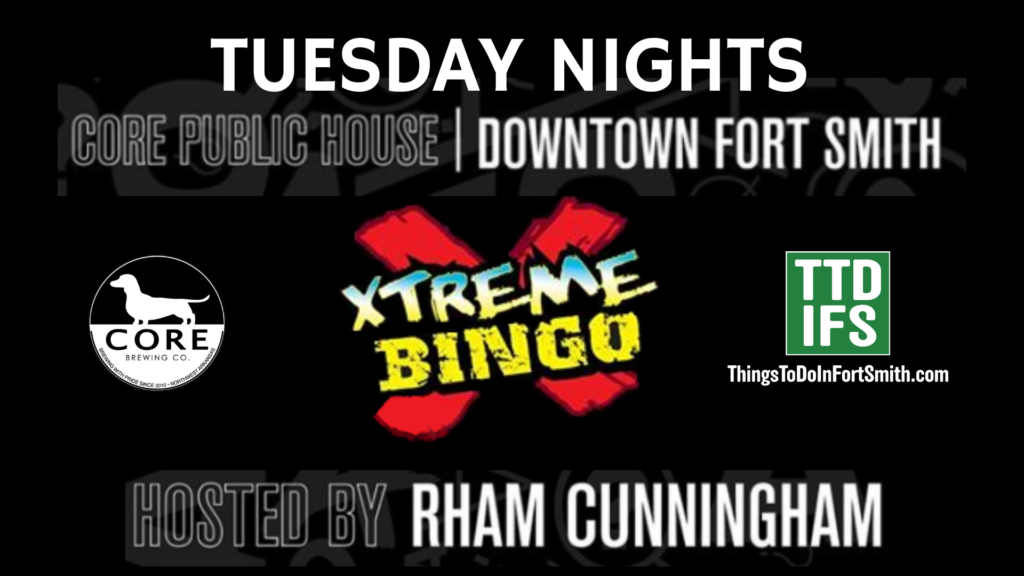 XTREME BINGO is the wildly popular interactive competition between bar patrons as they sing along and play BINGO to the music!
This is the ultimate music BINGO game!
Join host Rham Cunningham with Things to do in Fort Smith, AR / Rock 94.1 FM every Tuesday night for a night of MUSIC, BINGO, BEER and FUN!