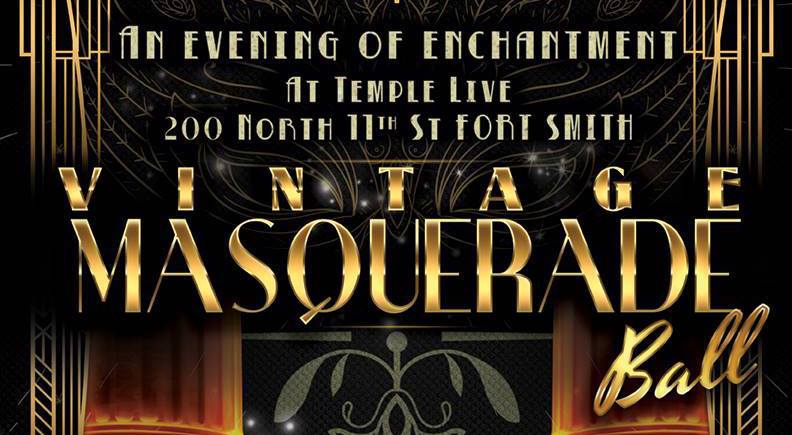 The Fort Smith Downtown Business Association invites you to join us for An Evening of Enchantment at our upcoming "Vintage Masquerade Ball" which will take place at Temple Live on October 20th starting at 6:30pm.
We will have many fun and enticing live auction items, an enchanted photo booth, live music and dancing.
Heavy Hors D'oeuvres, Cocktails, Dessert bar, Coffee/Tea bar and Cash bar will be available at this event.
Tickets are $60 per person or $100 for two.
Each ticket holder will receive 4 drink vouchers
For more information or Sponsorship opportunities visit http://masquerade.godowntownfs.org
WHAT IS A VINTAGE MASQUERADE BALL?
This will be a spin on the classic Venetian Masquerade Ball with a little bit of "Old Hollywood Glamour".
WHAT IS APPROPRIATE TO WEAR TO A MASQUERADE BALL?
A masquerade costume is basically black tie (i.e. suits or ball gowns). The ladies will love it! Who doesn't love slim-cut dresses, drop-waist skirts, and beautiful hair? And the gentlemen will get the opportunity to look very dapper. But don't forget your masquerade mask to match your attire, it can be as low-key or as flamboyant as you like.